Mesosphere Partners with Macquarie Government to Enhance Digital Transformation, Application Development, and Big Data Capabilities
New exclusive partnership will bring Mesopshere's cloud management technologies to the Australian government.
Macquarie Government today announced an exclusive partnership with Mesosphere, Inc., the multi-cloud automation platform company, that will make industry-leading cloud management technologies available to the Australian government.
Macquarie Government will provide and run Mesosphere's DC/OS, which provides a big data platform-as-a-service and next generation application development (containers/microservices), on its federally accredited cloud services. Mesosphere is the most flexible platform for containerized, data-intensive applications that allows experimentation and choice of IT environment.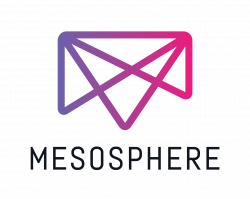 This framework will help government agencies drive and leverage big data investments, reduce spending on public cloud by up to 30 percent, cut project application development lifecycles by almost half, and accelerate time to value for new digital initiatives.
Mesosphere assists agencies avoid vendor lock in.
Government agencies in Australia are embracing cloud as a way to reduce spending and increase productivity, but many are uncertain on implementations. Macquarie, in its work with various agencies, identified a need to help its customers deploy a hybrid IT model without locking them in to a single public cloud. To solve this challenge, Macquarie Government is working with Mesosphere to deliver better, hybrid solutions for its customers.
"Macquarie Government is committed to delivering innovations that create a performance and security benefit for our government customers and steer their agencies toward a more efficient digital future," said Aidan Tudehope, Managing Director.
The Macquarie Government and Mesosphere partnership will enable customers to modernise their IT environment for increased agility, flexibility, management, and security.
"The partnership with Macquarie Government is exciting, as it will expand the data services and frameworks offered on the DC/OS Service Catalogue," said William Freiberg, Chief Operating Officer, Mesosphere.
The Mesosphere partnership will accelerate agencies time-to-market service delivery.
"We look forward to working with the Macquarie Government team to assist federal and state governments break the shackles of proprietary cloud lock-in, and deliver an accelerated time-to-market with the infrastructure and services needed to deploy machine learning and IoT applications at scale."
"Their combination of owned and operated, carrier, co-location, cyber and cloud services with all the requisite government certifications is unique in the Australian market. Their focus on cloud security and cyber security made them a natural partner for our DC/OS platform."
Macquarie Government has provided Mesosphere a test facility and have completed proof-of-concept projects in Macquarie Government's local data centres. This is now available to demonstrate the value of Mesosphere DC/OS in enabling customers with data agility, for their data lakes, application development projects and adoption of hybrid cloud.
About Mesosphere.
Mesosphere is leading the enterprise transformation toward distributed computing and hybrid cloud. Mesosphere DC/OS is the premier platform for building, deploying, and elastically scaling modern applications and big data. DC/OS makes running containers, data services, and microservices easy across your own hardware and cloud instances. Mesosphere was founded in 2013 by the architects of hyperscale infrastructures at Airbnb and Twitter and the co-creator of Apache Mesos. Mesosphere is headquartered in San Francisco with additional offices in New York; Hamburg, Germany; and Sydney, Australia. Mesosphere's investors include Andreessen Horowitz, Hewlett Packard Enterprise, Khosla Ventures, Kleiner Perkins Caufield & Byers, and Microsoft.